---
Bridesmaids Sets – the Perfect Gift.
It's do easy to say thank you to your bridesmaids; jewellery is the perfect gift. Your girls will appreciate the thought for years to come.
Jewellery for bridesmaids

This bridesmaids jewelry collection consists of jewelry pieces that won't overshadow the bride's accessories. Just enough to compliment their bridesmaids outfit without distracting from it.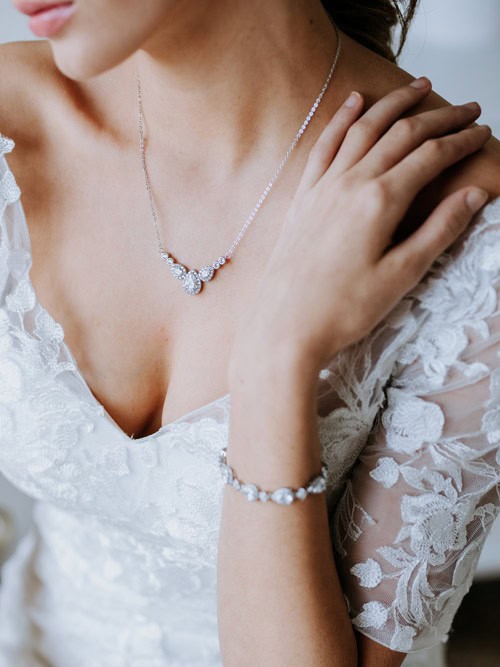 Bridesmaid jewelry is a special and sentimental gift for your attendants on your wedding day. It's a symbol of love and appreciation for their support and friendship.
The trend for bridesmaid jewellery is to choose versatile, timeless pieces that can be worn again and again, even after the wedding day.
Best bridesmaids jewellery gifts.
The current popular options are delicate necklaces, bracelets, and earrings in gold, silver, or rose gold tones. These complement a range of skin tones and styles.

When it comes to choosing the right jewelry, consider your bridesmaids' individual styles and preferences. Then personalize their gift set to their taste. They will appreciate the care you take.
You may opt to mix and match different styles. For example, consider incorporating pearls and crystals, a hair comb for a matron of honor with long hair with earrings to match. And gift a headband for a flower girl with short hair.

Overall, the goal of bridesmaid jewelry is to create a feeling of unity and sisterhood on your big day. It is a gift that will be cherished and remembered for years to come, and it's a beautiful way to show your bridesmaids how much you appreciate them.